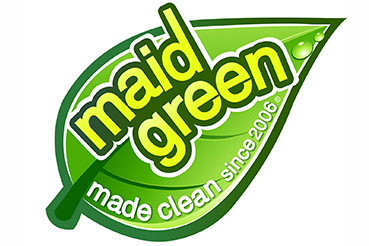 Cleaning Services – Maid Green, Inc.
Maid Green is the My Local Pros preferred cleaning services provider. With a mind for conservation and environmental safety, Maid Green provides the best quality cleaning in an eco-friendly manner. When seeking a cleaning services company, people want to know that the person cleaning their home or office is reliable, trustworthy, and efficient. Maid Green owner, Nelson Ayala, prides himself on hiring the most honest and hardworking people in the industry. Every licensed and insured expert has earned the right to wear the Maid Green brand, giving you the knowledge that your location is in safe hands. Their experts will give your home or office space the scrubbing of its life, leaving a fresh clean scent and beautiful shine that you will come to adore.
Contact Maid Green today and give your home the eco-friendly care it deserves. Learn more about Maid Green below.
---
Maid Green Cleaning – An Eco-Friendly Residential and Commercial Cleaning Provider
Maid Green is an environmentally conscious choice that will get your home or business sparkling clean, with products that are safe for you and your family. We pride ourselves on quality work, at affordable pricing. When you hire our professionals, you can rest easy while we give your walls, floors, appliances, and more a cleaning that you will be proud to show off. In addition, you will know that your choice to use Maid Green comes with the highest quality products that are eco-friendly and safe for pets and kids. We want the best for our customers, so they keep coming back and trusting Maid Green for all of their cleaning solutions!
Contact us today and let our seasoned experts take on your biggest residential and commercial cleaning challenges.
Residential and Commercial Cleaning, Rentals, Windows, and More
Residential Home Cleaning – Our professional cleaners love to clean every corner, every nook, and every cranny. Our customers love that we are so thorough, save them time, and leave their house looking incredible. We provide pre- and post-party cleanings. Delight your guests with a Maid Green clean beforehand and give yourself the gift of having us come afterwards. We provide holiday cleanings; you have enough on your plate, let us take some off for you. We provide weekly, monthly, and other scheduled cleanings; get on a routine and keep your house looking beautiful and clean!
Office Cleaning – Our business is cleaning. When you let us do our business, that gives you more time for your business. Our affordable office cleaning solutions will keep your appearance high. From retail to warehouse, we have cleaning options that will meet your needs and budget. As an added benefit, you can feel confident and share with your customers your commitment to sustainability by hiring a local, eco-friendly cleaning company.
Apartment and Vacation Rentals – We have the pleasure of working with apartment management companies and renters alike. Management companies hire Maid Green to clean before and after their renters take root. Renters hire Maid Green to keep their place in excellent shape while they stay. Our experts can provide floor to ceiling cleaning that will keep your place and family safe and healthy.
Window Cleaning – We clean windows like nobody's business. Inside and outside, ledges and linings, we clean it all. No more smudges from wet dog noses, no more finger prints from the kids looking out, no more dust and webs from the bugs and environment, we will make them shine like diamonds.
New Construction and Remodeling – Maid Green loves to partner with large and small construction companies, as well as home owners taking on remodeling or renovation projects. Companies bring in Maid Green to clean up their sites or their finished projects. They know that they can count on us to make their work sparkle and shine. Homeowners who take on remodeling projects have Maid Green come in and work our magic in the post production. You put so much into the work, let us make your life easier by cleaning up the mess!
Contact us, then sit back and relax while we make your home or business shine!
Contact Maid Green Cleaning Services