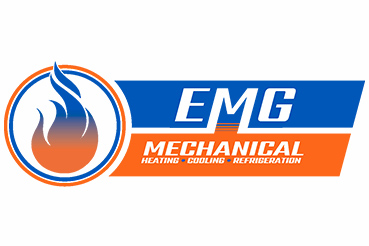 Heating, Cooling & Duct Cleaning – EMG Mechanical
EMG Mechanical is the preferred heating and cooling partner for My Local Pros. With years of experience, thousands of projects, and exceptional knowledge of heating and cooling systems, EMG Mechanical is prepared to handle all your needs. As a licensed and insured heating and cooling provider, Erik Gjerding leads EMG Mechanical and gives honest and reliable service to all of their clients and customers. One of the key characteristics of EMG Mechanical is their willingness to provide the most affordable solution to the customer; they care for their customers like they are their own family. Whatever your heating and cooling project needs are, EMG Mechanical will provide the most effective solution, guaranteed.
Contact EMG Mechanical today to get a free quote on your next project. Learn more about EMG Mechanical below.
---
EMG Mechanical – A Trusted Choice in Heating and Cooling
EMG Mechanical has dedicated itself to providing honest, reliable work that keeps us top of mind for our customers whenever they find themselves in need. We never recommend more than what is needed, and we look for solutions that meet your needs and your budget. Our licensed and insured professionals will service and repair your existing heating and cooling systems, to keep you and your family safe and healthy. We can replace your dated system to improve your efficiencies, saving you money and lowering potential risks of problems. Let us guide you for all of your heating and cooling needs. Contact us today for a free quote!
Furnace, Air Conditioning, Refrigeration, Air Quality, Duct Cleaning, and More
Air Conditioning – Our licensed and insured technicians are expertly trained to handle all of your air conditioning needs. Don't get beat by the heat, allow us to give you a quote on a new air conditioning system and be comfortable in your home. If you already have an air conditioning unit, we can service, repair, and clean your system to ensure the highest efficiency and function!
Furnace – The worst time for your heat to go out is inevitably when it will. We offer preventative maintenance, custom efficiency inspections, and repairs to ensure that you heat is on when you need it most. If you are looking to upgrade to a higher efficiency unit, let us quote a solution for you!
Refrigeration – Your commercial refrigerators has a lot of moving parts and pieces, and EMG Mechanical can service them all. From coils to ventilation, we offer the most competitive pricing and reliable service to ensure that your refrigeration needs are met.
Indoor Air Quality – The air you breathe is essential to the health of you and your family. Let EMG Mechanical install an air cleaner in your home to reduce the presence of potential asthma and allergy attack triggers, like dust, pollen, pet hair and dander, mildew, smoke, cooking grease, and even bacteria. Take your health as serious as we take our work and call us today.
Duct Cleaning – Duct cleaning is a necessary maintenance that can provide a lot of value for your family's health and wellness. It can also increase the efficiency of your heating and cooling appliances. Our duct cleaning services are thorough and efficient. Let us clean them out and give your family a breath of fresh air.
Maintenance – Many people don't call a heating and cooling technician until something goes wrong. Did you know that the heat goes out in the middle of winter, or an overworked AC results in a sky-high utility bill can be prevented with regularly scheduled maintenance? If you would like to avoid unnecessary equipment breakdowns, make sure you sign up for one of our preventative maintenance agreements at EMG Mechanical!
Contact EMG Mechanical and let us quote your heating and cooling projects today!