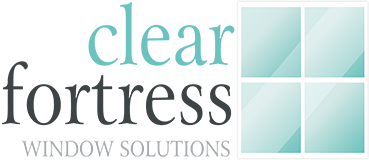 Clear Fortress Window Solutions
Clear Fortress Window Solutions
Clear Fortress Window Solutions is the My Local Pros preferred shop at home window covering specialists. The experts at Clear Fortress Window Solutions have over 50 years of experience, ensuring you will receive top-quality service for all of your window covering needs. Whether you are looking for blinds, shades, shutters, draperies, or window tints, they have the product and service you are seeking. With flexible and convenient appointment times, the dedicated team at Clear Fortress Window Solutions can walk you through your home or commercial project- big or small. If you seek to improve the decor, privacy or energy efficiency of your windows, Clear Fortress Window Solutions will deliver a custom window treatment or coating solution ideal for your situation.
Contact Clear Fortress Window Solutions today for your next window treatment project. You will be glad you did!
---
Clear Fortress Window Solutions – The finest Window Coatings and Coverings services available in Michigan!
From home to office, our experts provide custom solutions and exceptional customer service. We treat our clients' time and property with the highest regard. We strive to make sure that every step of your involvement with Clear Fortress is of the highest quality. When you make an appointment from Clear Fortress Window Solutions, you can be assured you will get fair and honest advice, as well as only the highest levels of customer service. Your satisfaction is more important to us then a sale. We believe the custom window solutions we offer will be the best choice for you and your family. Contact us today and let us give you the finest window coatings and coverings available!
Window Blinds, Shades, Shutters, Draperies, Window Tints, and More!
Blinds – The expert design team at Clear Fortress Window Solutions are ready to give your home a brand-new look with a custom blind installation. Our blinds are available in many colors to fit your décor, with a variety of looks and options for your home. You can choose from Faux Wood blinds, Horizontal Blinds, Vertical Blinds, and Wood Blinds. We offer motorized options as well for those hard to reach windows. No matter what option you choose, you won't be disappointed in Clear Fortress Window Solutions!
Shades –Shades are the perfect blend of form and function—we offer a wide range of colors, textures, and styles that can enhance the design of your home beautifully. Whether your home needs the added insulation of cellular shades, the visual texture of pleated shades, the protection of solar shades, or any of the other superior benefits they can provide, our custom-made window shades offer a solution for every home and window.
Shutters – Shutters are an ideal upgrade to any home, and will offer the right amount of style and function. Clear Fortress Window Solutions can offer custom options to fit any size space, even arched windows or doors. We even have options that are designed to resist fading, cracking, and peeling. Our shutter window solutions are available in many styles and paint colors that add rich, structural depth to any room in your home. This unique design aspect is sure to be the envy of all of your friends.
 Drapery – Custom draperies from Clear Fortress Window Solutions are your opportunity to highlight your room's architecture, and to frame your view to the outside. Drapery keeps rooms warmer in the winter and cooler in the summer, saving you money on heating and cooling needs. We have color and texture options that can match your home's style- whether it's opulent and exotic, crisp and simple, light and airy, or complex and layered. The experienced designers at Clear Fortress Window Solutions can find the perfect fit for your drapery needs!
 Window Film – Using window film in your home or commercial building helps to protect you and your property from the damaging effects of the sun. Over time, the sun's heat and harmful UV rays contribute to the fading of interior furnishing, fabrics, artwork, and flooring, and can cause uneven or very warm temperatures within a building. The sun can also damage your skin, and its glare can cause eyestrain. What's more, window film can hold shards of broken glass together in the event of an accident, vandalism, or a break-in. Allow our team to expertly design and install window film that can protect your property today!
Contact us today and start your free quote for floors that your family will love!
Contact Clear Fortress – Window Solutions