Why Join My Local Pros
My Local Pros is a respected group of independent contractors based out of Southeast Michigan. As a group that has been vetted and held to a high standard of doing business, the leaders of these businesses get together to collaborate on projects, share referrals, and continuously educate themselves with new ways to make their customers happy. 
Here are a few ways your business will benefit from joining My Local Pros.
The My Local Pros Status
As a My Local Pro, you'll have the opportunity to utilize the My Local Pro badge on your website. This is a status symbol that showcases your business's reputation and service. Not every business that applies gets approved as a My Local Pro – only the best of the best.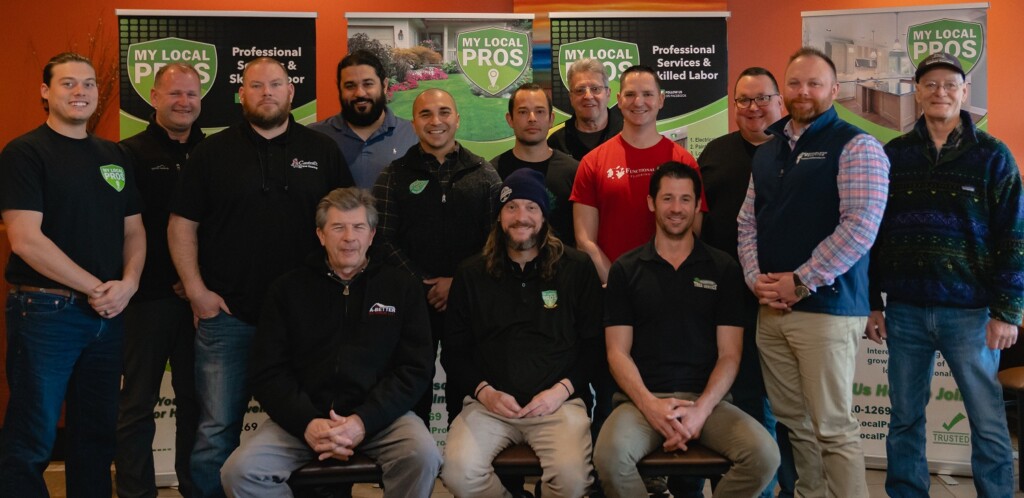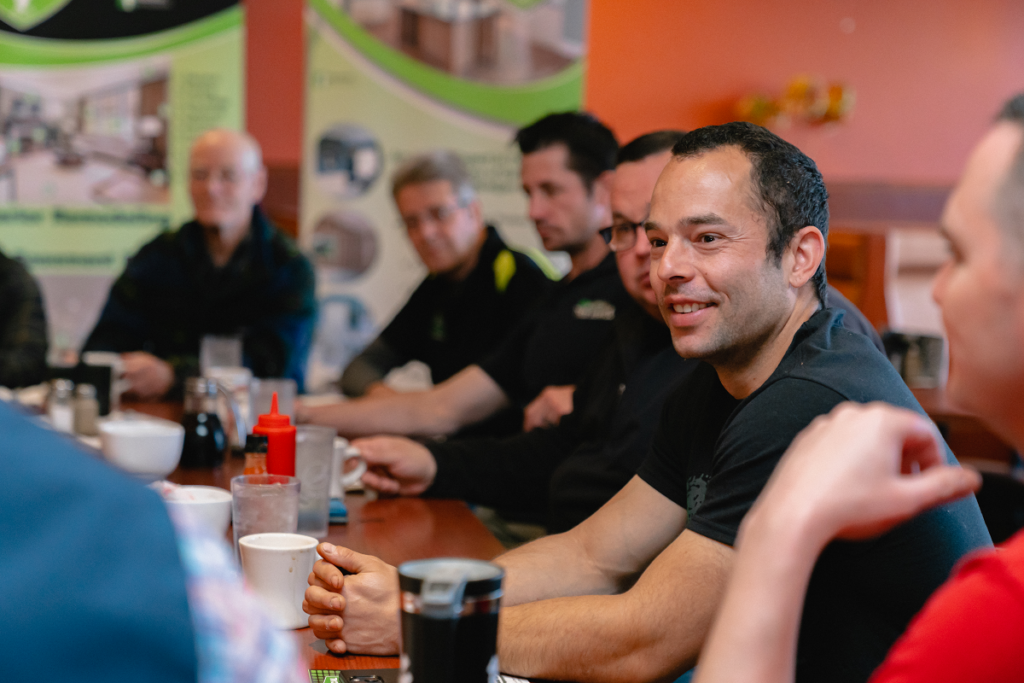 Mastermind Roundtable Discussions
As a local business, there's always something new to learn, new challenges to tackle, and better ways to do things. To ensure that the My Local Pros continue to grow, learn, and adapt, we meet as a group over breakfast every other week in person to share best practices, ask each other questions, and dig deep into a hot topic. This meeting lasts only 90 minutes, so it's a very low time commitment on your part.
Co-Marketing Opportunities
As a My Local Pro, you'll have a listing page on the website, where you can showcase your services, reviews, certifications, and multimedia marketing material. My Local Pros will promote your services throughout the website, on their social media channels, and through paid advertising. The cost of advertising is included in your monthly membership!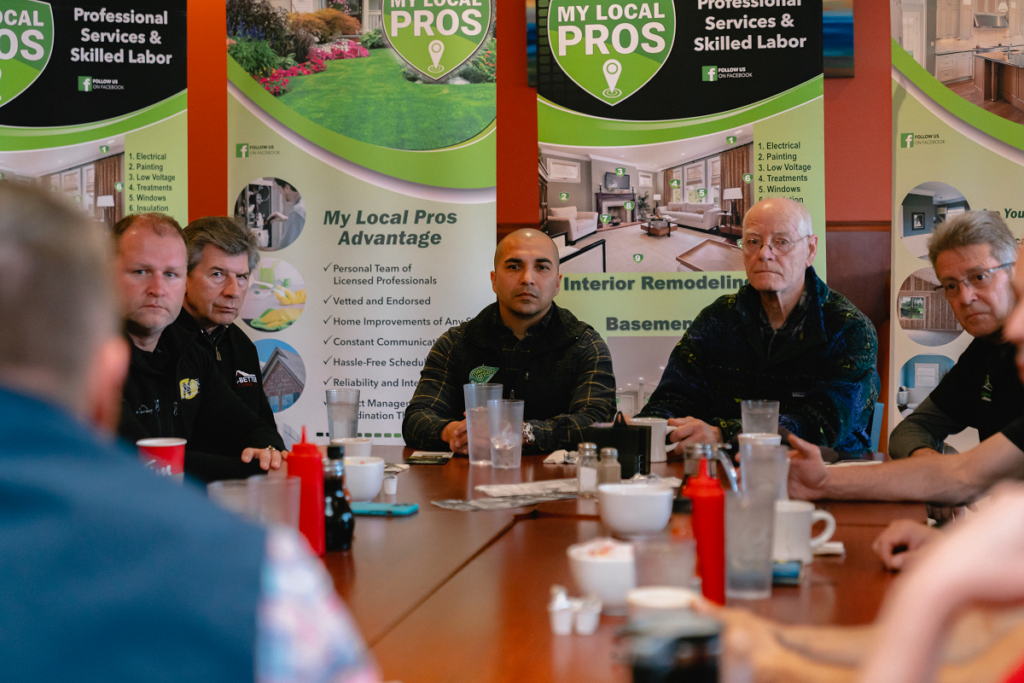 Referral Sharing
One of the best forms of lead generation is through referrals. Expand your audience and opportunities by joining the My Local Pros referral network. Our model is that as you send referrals to others, they will in return refer your business. This works well for our group because our businesses complement each other. When one business has a customer with a large project, it's likely they will also need a contractor to finish the job. It's a win-win for everyone!
Frequently Asked Questions
How do I apply?
The process to apply as a My Local Pro is simple, yet a thorough vetting process. To start, complete an online application. The My Local Pro leaders will then review your application and will closely review your business online. They will look at your website, Google reviews, social media, BBB status, and Glassdoor reviews. You will then be contacted to arrange an interview to learn more about your business to see if you would be a good fit for the group. Within a week, you'll get a response to your application.
What types of industries are included in the My Local Pros group?
The Pros are made up of a high-focused group, which means only industries that closely complement each other. These are the industries currently accepted: cleaners, painters, HVAC, plumbers, countertop installers, electricians, roofers/siding installers, flooring, handyman, interior designers, tree trimmers, landscapers, cement/brick pavers, and several other general contractors.

What if I cannot attend every meeting?
If you cannot attend every meeting, we ask that you to revisit applying another time. Of course, there are always exceptions, however, we expect the Pros to be present at every meeting to keep the group healthy and referrals flowing. The bi-weekly 90-minute meeting is a very small investment into the long-term success of your business.
What does it cost to join?
The My Local Pro fees include a one-time $400 application fee and $100 per month. This is a small investment to will pay for itself over and over again – with the marketing included, passed on referrals, and continued education.
My Local Pros Online Application
Interested in joining our growing network of trusted local professionals? Please fill out the form below and someone from our organization will be in contact with you shortly with the next steps.