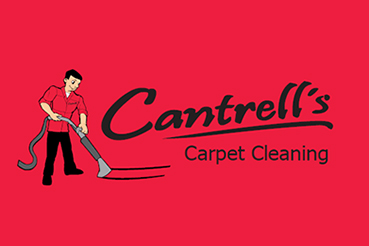 Cantrell's Carpet Cleaning
Livonia, Michigan
Carpet Cleaning & Installation – Cantrell's Carpet Cleaning
My Local Pros is proud to have Cantrell's Carpet Cleaning as its preferred carpet and upholstery cleaning company. If you are looking for a carpet cleaning company that will clean your carpet and not your wallet, then Cantrell's Carpet Cleaning is the company for you. Cantrell's is a fully licensed and insured service provider, led by owner Jason Cantrell, who will give your carpet the deepest cleaning on the market. From stains to odors, the professionals at Cantrell's Carpet Cleaning work tirelessly to get your carpet looking new and fresh in no time. Customers are always impressed by Cantrell's efficiency and no hassle service.
If your carpet needs some care, contact Cantrell's Carpet Cleaning and see your carpets looking fresh and new. Learn more about Cantrell's Carpet Cleaning below.
---
Cantrell's Carpet Cleaning – For All Your Carpet and Upholstery Needs
Cantrell's Carpet Cleaning is a family-owned business providing service to Southeast Michigan for more than 15 years. With our customer service focus in mind coupled with a strong team spirit, we have grown as a preferred provider for residential and commercial jobs alike. Using a two-step process, we will remove dirt and stains from your carpet, giving you a deep-down cleaning with soft results. At Cantrell, we only use the highest quality products to ensure safety and results for your cleaning needs. Schedule your appointment today!
Carpet Cleaning, Installation, Repairs, Upholstery, Area Rugs, Furniture, and Textiles and More
Carpet Cleaning – No space is too big or small for Cantrell's Carpet Cleaning services. If there is carpet, our fully licensed and insured crew will get it clean and smelling fresh, no matter the venue. We provide residential and commercial service, whether it be Homes, Condos, Apartments, Offices, Stores, Medical Offices, Athletic Centers, Schools, Daycare Centers, Churches, Cars & Trucks, Boats, RV Interiors, and more. Call us today and let us clean your carpets, not your pockets!
Installation and Repairs – Whether you are going for a fresh new look or replacing carpet that has been worn out through time, we provide installation and repair services. From heavy traffic damage to small tears or snags, we can provide a solution that works for your home. Cantrell's Carpet Cleaning offers a wide variety of carpet types and has the best quality and lowest prices in Southeast Michigan. Call today for a quote on your next carpet project.
Upholstery, Area Rugs, Furniture, and Textiles – Cantrell's Carpet Cleaning also provides solutions for other fabric and textile cleaning needs. From dining chairs to sitting room couches, our team of experts will remove stains, odors, and dirt from any of your upholstered furniture. Seasonal and regular cleanings not only make the furniture last longer, but can also reduce pollutants and germs that can cause you or your family health challenges. Let Cantrell's Carpet Cleaning freshen up your rugs, furniture, and more.
Automotive Interior – Wherever there lies a carpet, Cantrell can get it clean. The carpet in your car sees some of the most traffic and worst dirt and stains that can be imagined. Let our professionals refresh your ride, giving it that new car smell all over again.
Contact Cantrell's Carpet Cleaning today, because they are famous for cleaning your carpets and not your pockets.
Contact Cantrell's Carpet Cleaning & Installation