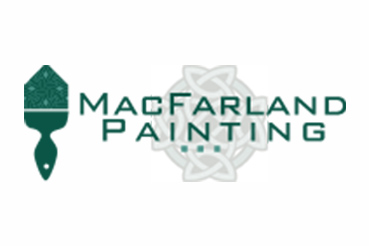 Painting – MacFarland Painting
My Local Pros is proud to have MacFarland Painting as its preferred interior and exterior painting specialists. From using the most cutting-edge technologies in painting, to the highest levels of professionalism, MacFarland is the best choice for your painting projects. MacFarland is one of the few local companies who use full-time employees, and not seasonal or sub-contract workers. This gives them an advantage of training and retaining the best talent on the market, and the licensed and insured professionals work hard daily to exceed that honored recognition. Owner John MacFarland has instilled his values of integrity, honest work, and strong communication in everything that MacFarland does.
Contact MacFarland
today and get a free quote on your interior and exterior painting needs. Learn more about MacFarland below.
---
MacFarland Painting – Your Interior and Exterior Painting Professionals
MacFarland has been providing interior and exterior solutions for residential and commercial customers for more than 10 years across thousands of projects in Southeast Michigan. Our crews are trained to Craftsman Operating Standards from the PDCA, Painting Decorating Contractors of America, with education classes held weekly. We believe in best practices and best results, which is why we put everything we have into every job. Our work is guaranteed with the best warranty on the market. Contact us today for a free quote and let us refresh your interior or exterior projects with the highest quality products!
Interior and Exterior Painting, Cupboards, Cabinets, and Commercial Services
Interior – A frustration-free painting experience is a phone call away. When MacFarland is on the job, you can expect prompt and exceptional work at the most competitive price available. We will repair your drywall, remove your wallpaper, caulk any edges, and offer a variety of light handyman services to prepare your project. Once the project is prepped, we will then begin the painting. Ceilings, walls, trim, garage and basement floor coatings, faux finish (striping, metallic, quartz stone, cabinet glazing), and much more can be expertly completed to give you the results you want.
Exterior – Our customer are amazed at not only what can be painted, but by how new and fresh their siding, deck, or other exterior surface can look when MacFarland completes the job. We can start with power washing or pressure-washing, getting the surfaces ready for application. With our airless spray and rolling expertise, your exterior project will be the envy of your neighbors. In fact, neighbors often appreciate our thoroughness and quality work so much, that they become one of our customers too! Call us and learn about our referral program.
Cupboards, Cabinets, and Furniture – Remodeling a kitchen can be expensive. However, you can hire MacFarland to refinish your cabinet and cupboard faces for a fraction of the cost. We can coordinate colors with existing features such as countertops and tile. You can still use your kitchen while we work, and the entire process takes about 1 week. No emptying cabinets, just a beautiful new look that will give your kitchen a fresh appeal. Not only will we refinish your cabinets, we can also make your furniture look brand new. With our unique and efficient process, you will love the new look and feel of your furniture, cupboards, and other painting project needs.
Commercial Services – At MacFarland, we understand that your time is money. That is why we work exceptionally fast to exceed your expectations. It is rare to find the best of both worlds, quality and efficiency; but our professionals have the knowledge, the tools, and the experience to get your project complete so you can get the lights on sooner and keep them on longer. Our uniformed employees and professional trucks will show your customers that you work with trustworthy professionals. Our asset protection strategies will keep you most important items protected. Let us be your preferred provider for your company's interior and exterior painting projects.
Contact MacFarland Painting