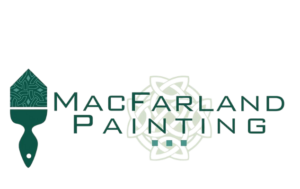 13770 Merriman Road
Livonia, MI 48150
Response Time: Estimates in 1 Week
Licensed: Yes
Insured: Yes
Established: 2004
MacFarland Painting | Painting
Change Your Look, Not Your Lifestyle
At MacFarland Painting, we provide an experience that puts our customers at ease by delivering on our promises and exceeding expectations. We pledge to blend the time-honored principles of honesty, integrity, and hard work with cutting-edge products and the newest technologies. We will accept nothing less than our best on every job.
Why You'll Love MacFarland Painting
Our craftsmen are fully licensed and insured. They are employed by MacFarland Painting year-round – not subcontractors.
We begin and complete every job as promised with no hidden costs or delays.
We communicate regularly with our clients so that expectations are clear on both ends.
Prompt arrival, be it the estimate or the day(s) of scheduled work.
Clear, concise, and detailed quotes are sent within 48 hours of the estimate.
Products and Services Offered
Cabinet Painting
Staircase Remodeling
Exterior Painting
Interior Painting
Trim Carpentry
Handyman Services