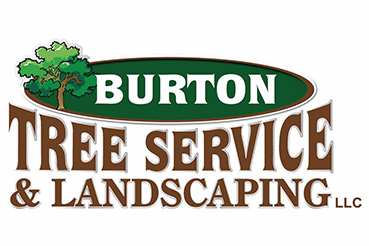 Tree & Landscaping Services – Burton Tree Service
Burton Tree & Landscaping Services has earned the distinct honor of being the preferred Tree & Landscaping Services company for My Local Pros. If honesty, reliability, and integrity are what you look for in a landscaping company, look no further than the experts at Burton Tree Service. As a full-service landscape company, they are dedicated to customer service and quality work. With more than 16 years on the job, Damian Burton and his exceptional crew provide landscape solutions at the most competitive pricing in the industry. Being a fully licensed and insured Tree & Landscaping Services company, the experts at Burton Tree & Landscaping Services are prepared to manage your home and business projects, no matter how large or small.
Contact Burton Tree Service today for a free estimate and fall in love with your yard all over again. Learn more about Burton Tree Service below.
---
Burton Tree & Landscaping Services Provides Exceptional Value for All Your Landscape Needs
Burton Tree & Landscaping Services is a family owned business, built upon the values of hard work, attention to the fine details, honesty, courtesy, and exceptional customer service. We believe that a great customer experience is the most important part of our work. From our tree and shrub care, to our mowing service and landscape planning, we will sweat the specifics and deliver to you the landscape of your dreams. Our customers are repeat customers because we meet their goals, their deadlines, and their budgets. Our licensed and insured professionals have been tried and tested, and are the most talented experts in the industry. Call us today and let us transform your landscape!
Landscape, Tree Service, Seasonal Clean-ups, Trimming, Irrigation, and More
Tree Service – From trimming to removal, we are ready to guide you in taking care of the trees in your yard. Whether you need a diagnosis on the health of your existing trees, branches removed that overhang your house or car, or a full cut on a tree that is no longer wanted, a custom solution awaits your call!
Stump Removal – Too often, stumps are left behind after tree or shrub removal and can cause a challenge for new growth. Our professionals are thorough and will completely remove the stumps from your turf.
Firewood – Looking for firewood for your fireplace or backyard bonfire? Call us for the best prices around.
Sod / Seed – Sometimes, it is best to start over and get things growing from scratch. A little sod may be just what you need for a lush landscape. Let us refresh your lawn and make your grass a little greener that the other side.
Landscape Design – From concept to execution, our experts have designed some of the most beautiful landscaped yards around Southeast Michigan. From layers and lighting, to brick work and bulbs, your perfect landscape is a phone call away.
Lawn Cutting – You can always be assured of quality work, because we never cut corners…However, we won't miss a spot when cutting your grass. Set up weekly cuts or call us in a pinch; you will always get the same great results and a beautifully manicured lawn.
Paver / Patio – Nothing says summer like sitting on the back patio, sipping a cold drink and chatting with friends and family. Let us guide you on a patio solution that fits your entertaining and family needs.
Irrigations – From sprinklers to drip lines, we can simplify your watering needs. No more leaky lines costing you money. When Burton becomes your landscape solution provider, you can rest assured that quality products and craftsmanship are put in everything we do.
Mulch / Rock – Whether you want to freshen up your beds or go for a completely new look, we have a solution for you at prices that cannot be beat.
Shrub Trimming – If your shrubs are out of control, we will reign them in and give them a professionally manicured look. Don't let your branches be in business for themselves, the experts at Burton will give them a makeover that will tell your neighbors that you care.
Fall / Spring Clean Up – No one loves raking…Except for Damian and our crews. Let us do the heavy lifting and give your landscape the refresh of the season.
Snow Removal – Not only can we manage your landscaping needs from seed to sprouts, but we also provide a full array of snow removal services in the winter season. Your chiropractor will thank the professionals at Burton Tree Service for saving your back!
Contact us today and get a free quote on the landscape you have always wanted!
Contact Burton Tree Service, LLC