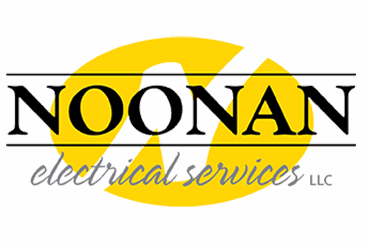 Noonan Electrical Services
Noonan Electrical Services
As a premier electrical contractor specializing in standby power company and home automation, Noonan Electrical Services is My Local Pros preferred electrician and electrical services provider. As a family-owned and operated business, Noonan's exceptional team of electricians is professional, courteous, reliable, and affordable. They have been providing solutions for commercial and residential electrical needs for more than 15 years. As a premier lighting and electrical services company, they are equipped to handle any electrical jobs, from installing new panels to repairing faulty outlets. Noonan's fully insured and licensed electricians provide fast and friendly service, and you can count on them to be reliable and provide quality work.
Contact Noonan today and get a free quote on your residential or commercial lighting and electrical needs. Learn more about Noonan Electrical Services below.
---
Noonan Electrical Services – Award Winning Electricians
Noonan Electrical Services' dedication to customer service and excellent craftsmanship has earned us 250+ ratings on Google with a 4.9 average! When an electrician comes to your home or business, you will see them dressed in our professional Noonan Electric polos and with a smile on their face. We pride ourselves on professionalism and courtesy, and our customers appreciate the high-quality standards that we exceed in every job. The professional electricians at Noonan Electrical Services will light up your life!
Installations, Repairs, Fixtures, Lighting, Generators, Panels, and More
From minor electrical services such as replacing lights or outlets, to larger projects such as upgrading your service panel and installing new fixtures, Noonan Electrical Services will provide friendly, honest service. Not only can we fix problems, but we can provide proactive solutions too. We install generators to keep your family out of the dark when the power goes out. If it is electric, our expert electricians will provide you the best quality service at affordable prices. Call us today for a free quote.
Home Automation – Noonan Electrical Services is an expert in helping you create a smart home of the future. As a premier electrical contractor specializing in home automation, Noonan's expert team of electricians can install Home Automation (App), Integrated Lighting Hubs, Smartphone App Lighting Controls, Smart Outlets, Switches, Appliances, and so much more to make your house a smart home!
Generators, Panels, and General Services – We want you and your family to be safe and prepared for when the lights go out or something goes electrically wrong. We install generators as a proactive approach to power outages, so you are never without the electricity your refrigerator depends on. We also upgrade panels to protect you from outages, surges, or malfunctions, giving you and your family peace of mind. Our services include: Generator Needs Analysis, Leading Brand Generator Products, Standby Generator Installation, Inspections, Generator Maintenance & Repairs, Panel Safety Inspections, Panel Repairs, Panel Upgrades, Panel Rewiring, Code Compliance, Circuit Breaker / Fuse Replacement, Code Updates and Corrections, De-icing, Electrical Safety Inspections, Troubleshooting, Underground Wiring, and more.
Installations – Noonan Electrical Services provides the best service in installations because we take care in our work and offer the top of the line products. We can install any of your electrical appliances and hardware, including Attic Fans, Outlets, Smoke and Carbon Monoxide Detectors, Ceiling Fans, Chandeliers, Circuit Breakers, Doorbell Cameras (Ring), Electrical Switches, Energy Efficient Lighting, Garage Wiring, Garage Door Openers, Generators, GFI Outlets, Light Switches, Electrical Service Panels, Surge Suppressors, Tamper Proof (Child Proof) Outlets, Whole House Fans, and more!
Lighting – We are lighting experts and we provide solutions that not only light up your life but can lighten up your electric bills too. Our professionals can design, layout, and install solutions to your lighting needs and wants, giving you the perfect balance of power and efficiency. We install: Accent Lighting, Chandeliers, Dimmers, Garage Lighting,  Indoor Lighting, LED Lighting, Lighting Analysis, Lighting Layout or Plan, Motion Light Installation, Outdoor Lighting, Recessed Lighting, Security Lights, Timers, Track Lighting, Wall Hung Light Installations, and more.
Whatever your electrical needs are, we have a solution for you. Contact us today for your free estimate, and let us light up your life! 248-896-2147
Contact Noonan Electrical Services, LLC