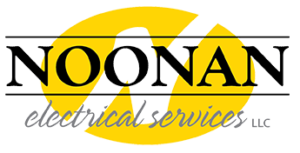 33200 West Nine Mile Rd.
Farmington, MI 48336
Hours: 8:30 am-5 pm, Monday-Friday
Response Time: Installations Within Weeks & Service Work Within Days
Licensed: Yes
Insured: Yes
Established: 2011
Noonan Electrical Services | Electrical
We Light Up Your Life!
Noonan Electrical Services is a family-owned and operated business providing services to residential, municipal, and commercial clients throughout Southeast Michigan. With a team of fully licensed and insured professional electricians ready to work for you, Noonan Electrical Services has established itself as a premier lighting and electrical solutions company.
Why You'll Love Noonan Electrical Services
Family-Owned and Operated
Dependable
Reliable
Generator Installation
Service Update
Chandelier Install
Smart Home Automation
Ring Doorbell Installation
Ceiling Fan Installation
Electric Vehicle Charger Installation